March 24, 2007 v 12:51 am
V oblasti prodeje digit├íln├şch fotoapar├ít┼» je ─Źesk├Ż online trh pom─Ťrn─Ť rozvinut├Ż. V┼íechny z hlavn├şch obchodn├şch dom┼» se na prodej fototechniky v├şce ─Źi m├ęn─Ť zam─Ť┼Öuj├ş. Mall.cz m├í sv├ęho Fotoexperta, digit├íln├ş fotoapar├íty nab├şz├ş i Cybex.cz a Kasa.cz. Fotoapar├íty proslaven├í Pixmanie zase za─Ź├şn├í prod├ívat i dom├íc├ş spot┼Öebi─Źe a spot┼Öebn├ş elektroniku (asi d├şky akvizici s obchodn├şm ┼Öet─Ťzcem Electroworld). Krom─Ť zmi┼łovan├ęho Fotoexperta je v├Żhradn─Ť na fotop┼Ö├şstroje zam─Ť┼Öen i dal┼í├ş internetov├Ż obchod. Jedn├í se o Megapixel.cz.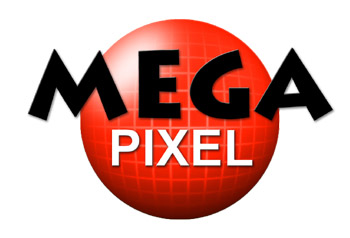 Je to mo┼żn├í s podivem, ale j├í jsem o tomto internetov├ęm obchod─Ť je┼ít─Ť doned├ívna mnoho nev─Ťd─Ťl. Pro─Ź s podivem? Magapixel.cz je podle hodnocen├ş Alexa.com (┼żeb┼Ö├ş─Źek trafficu v┼íech sv─Ťtov├Żch web┼») nejv─Ťt┼í├şm specializovan├Żm prodejcem digit├íln├şch fotoapar├ít┼» a fototechniky v ─îesku. N├ív┼ít─Ťvnost je podle Megapixelu kolem ┼íesti tis├şc lid├ş denn─Ť. Svoj├ş popularitou poko┼Öuje i Fotoexperta, kter├ęho j├í osobn─Ť pova┼żuji za jedni─Źku v prodeji fotoapar├ít┼».
Pro─Ź tomu tak je? Pod├şvejme se bl├ş┼że. P┼Öi n├ív┼ít─Ťv─Ť internetov├ęho obchodu Megapixel v├ís p┼Ö├şjemn─Ť p┼Öekvap├ş p┼Öehlednost. Obchod je velmi kvalitn─Ť vystav─Ťn a svoj├ş kvalitou se m┼»┼że rovnat platform─Ť, kterou pou┼ż├şv├í Mall.cz.

Je j├ş dost podobn├Ż i po grafick├ę str├ínce a logikou uspo┼Ö├íd├ín├ş. Kdy┼ż u┼ż jsme u t├ę grafiky, p┼Ö├şli┼í se mi nel├şb├ş z├íhlav├ş str├ínky. S├íhl bych po trochu modern─Ťj┼í├şm ztv├írn─Ťn├ş a nehnal v┼íechno do oran┼żova (p┼Öedev┼í├şm ty m─Ťn├şc├ş se fotoapar├íty v hlavi─Źce). Ale to je m┼»j osobn├ş n├ízor.
Jak je to s cenami? Rozhodl jsem se ceny porovnat s Cybex.cz, Fotoexpert.cz a Kasa.cz. Digit├íln├ş fotoapar├ít Canon EOS 400D se z├íkladn├şm objektivem nejlevn─Ťji nab├şz├ş Kasa.cz ( p─Ťkn├Żch 22.222,- K─Ź). N├ísleduje Fotoexpert.cz (22.490,- K─Ź), Megapixel.cz (22.990,- K─Ź) a Cybex.cz (23.190,- K─Ź). Megapixel tedy nevy┼íel nejlevn─Ťji, ALE k p┼Ö├şstroji nab├şz├ş 2GB CF kartu zdarma a ta stoj├ş b─Ť┼żn─Ť kolem 1.000,- K─Ź. Tak┼że je jasn├ę, kam pro fo┼ą├ík zaj├şt, kdy┼ż kartu pot┼Öebujete.
Tv┼»rci si s obchodem opravdu vyhr├íli. M┼»┼żete porovn├ívat zbo┼ż├ş, pod├şvat se na fotky, kter├ę byly s konkr├ętn├şm fotoapar├ítem po┼Ö├şzeny, ─Źi nasadit na produkt hl├şdac├şho psa, kter├Ż v├ím emailem zas├şl├í zm─Ťny ceny u vybran├ęho zbo┼ż├ş. Megapixel se v┼íak neomezuje pouze na internetov├Ż prodej. Produkuje recenze (tzv. n├ízor Megapixelu), pom├íh├í s v├Żb─Ťrem fotoapar├ítu,

fotky si m┼»┼żete vyvolat ve fotosb─Ťrn─Ť. Obchod obsahuje i bazar pou┼żit├Żch digit├íln├şch fotoapar├ít┼» a fototechniky.
V obchod─Ť naleznete krom─Ť digit├íln├şch fotoapar├ít┼» i objektivy, digit├íln├ş videokamery, pam─Ť┼ąov├ę karty a m├ędia, tisk├írny, skenery, digit├íln├ş audio z├íznamn├şky a r┼»zn├ę p┼Ö├şslu┼íenstv├ş.

Internetov├Ż obchod Megapixel.cz je perfektn─Ť proveden├Ż, a tak typick├ęho ─îecha jist─Ť napadne vyhledat, porovnat a p┼Öe─Ź├şst si o produktu co nejv├şce na Megapixelu, kter├Ż toho nab├şz├ş opravdu dost a pak j├şt koupit zbo┼ż├ş jinam. Megapixel.cz m├í v┼íak i p┼Ö├şzniv├ę ceny, tak┼że z┼Öejm─Ť n├ív┼ít─Ťvn├şky v z├íkazn├şky ├║sp─Ť┼ín─Ť prom─Ť┼łuje. Tomu nasv─Ťd─Źuje i celkov├Ż obrat za rok 2006 – 189 milion┼» K─Ź bez DPH (informace od Megapixelu).
Megapixel.cz pat┼Ö├ş mezi ┼ípi─Źky v prodeji fotoapar├ít┼» u n├ís. Je p─Ťkn─Ť proveden├Ż a informativn─Ť ┼í┼ąavnat├Ż. Pr┼»kazn├ę jsou v┼íak p┼Öedev┼í├şm zku┼íenosti z├íkazn├şk┼», kter├Żch na internetu nen├ş moc. Pokud ale n─Ťjak├ę jsou, jsou dobr├ę.
To je tedy o Megapixelu v┼íe a kdy┼ż jsme se zam─Ť┼Öili na prodej digit├íln├şch fotoapar├ít┼», jist─Ť v├ím p┼Öijde vhod m┼»j nov├Ż blog s recenzemi na digit├íln├ş fotoapar├íty.